Home
Fleet Service
Seattle fleet management service and maintenance
Northwest Services has specialized in the repair and maintenance of semi-trucks and trailers since 1989 and provides fleet maintenance services to the entire Puget Sound area. With a custom mobile service truck outfitted with a variety of equipment and tools to handle any on-site repair, our mechanics will keep your company vehicles running smoothly.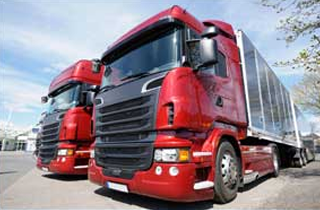 Generators
Preventive maintenance on truck, trailers, and specialty vehicles
AC units
Chiller units
Breaks and suspension
Federal inspections
Lift gates
All components of trailers and trucks
Electrical
Doors and RFI gaskets
Batteries and chargers
FHWA inspections
General inspections for the purchasing of new trucks or trailers.
Our company has been doing business with Brad and NW Services for over two decades. The leadership and employees of NW Services consistently ensure that my fleet is road ready at all times.
The level of expertise, professionalism and pride in their performance is well above the local standards I have experienced. Above and beyond that, Brad and his staff inspire confidence in their workmanship through their attention to detail and the obvious principled integrity that they approach each job with.
I highly recommend NW Services for any job that you want done right and done right the first time.
Shanon
Customized fleet maintenance
Regular maintenance is necessary to keep unexpected breakdowns to a minimum and reduce repairs. The mechanics at Northwest Services will develop a customized maintenance plan to keep your fleet running its best while saving your money on expensive repairs.
Doing the job right
Our team of technicians is experienced in all areas and work together to make sure your vehicles perform efficiently. We take the time to do the job right the first time to prevent untimely breakdowns that will cost your company time and money. Our quality repairs and maintenance will save you money by keeping your vehicles on the road and your customers happy.